Our Work
A few samples of our work for clients, partners, and in-house use are listed below.
---
FreeTeams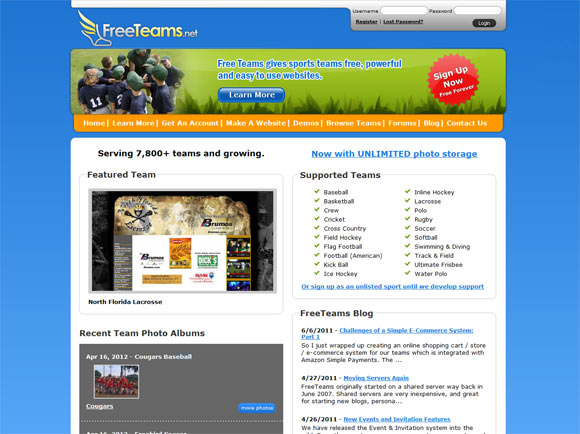 FreeTeams is a custom-developed application developed for in-house use that allows sports teams to create and edit their own team websites. Visit FreeTeams
LaxxTV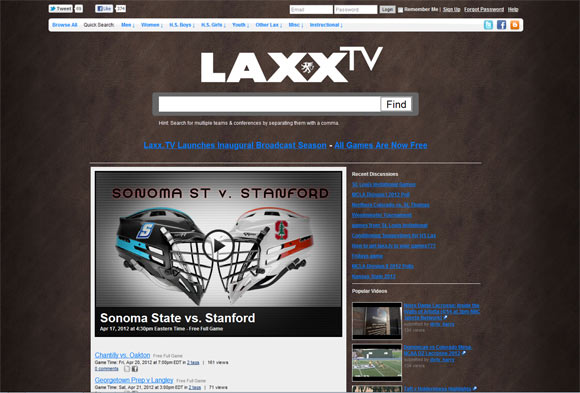 LaxxTV is a custom-developed service for LaxxTV LLC that broadcasts live College and High School lacrosse games online, as well as letting users submit and comment on lacrosse content. Visit LaxxTV
CollegeLAX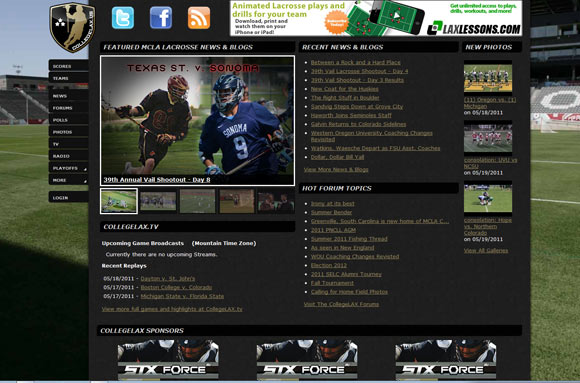 CollegeLAX was a media website developed for SonnyLax LLC that covered the Men's Collegiate Lacrosse Association, providing a Wordpress based news archive, a phpBB based forum system and a custom developed photo gallery with a quarter of a million photos. The site has since closed.